In a privileged natural environment and a rural atmosphere of the Chilean Patagonia, Turismo Vientos del Sur offers accommodation in the sector of Mallín Grande. We provide five totally equipped cabins in order to guarantee a pleasant and satisfactory stay for our guests.
Enjoy multiple activities of Turismo Vientos del Sur and live authentic experiences discovering the Patagonia.
We invite you to horseback riding tours through marvellous and wild landscapes, enjoy the tranquillity on a lagoon with our rental kayaks or delight yourself with an exquisite patagonian barbecue along your family and friends and more.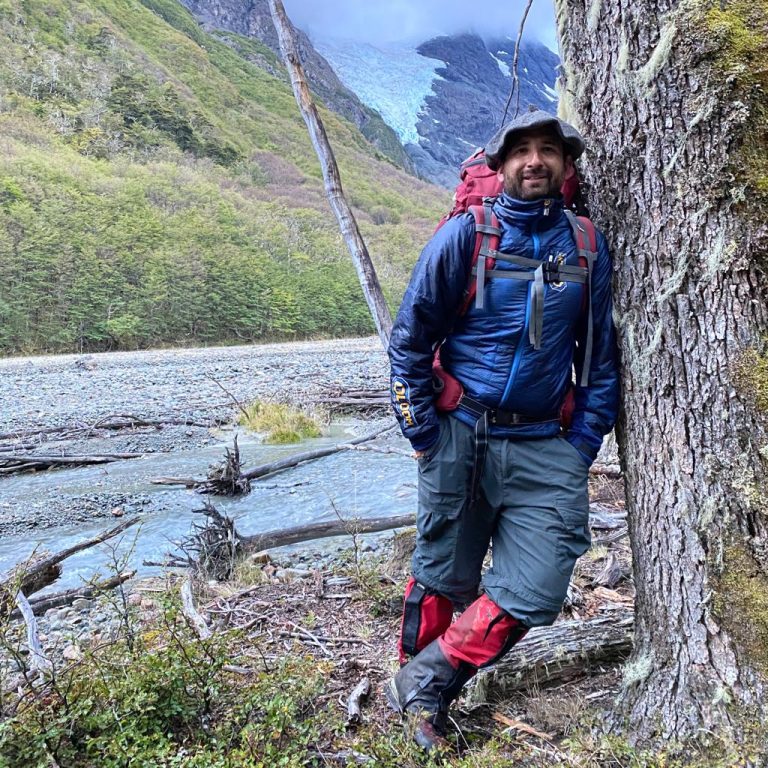 Turismo Vientos del Sur is a family business working as a local tourism agency and dedicated to accommodation and outdoor activities in Mallín Grande and its surroundings.
Our story begins in the year 2000 with the first building of a cabin at the beautiful shores of the Silvia lagoon inside our property. By the time passing and due to the Patagonian beauty, comes the idea to life to complement the labours on the countryside in agriculture and livestock with a development of a sustainable tourism in order to share the stunning landscapes with people from all over the world and create activities for tourists, providing services of high quality with local identity and an excellent personal attention.
"Excelente cabaña, ubicada en medio de una hermosa propiedad rural, con unas vistas muy bonitas, un hermoso jardín de flores y un jardín ecológico. Nos recibieron muy bien los anfitriones Lorenzo y Cristina que además de brindar información sobre la región, fueron amables con las ricas cerezas, té y verduras de su producción. La cabaña tiene una chimenea excelente que calienta el ambiente en pocos minutos.".
"Cabaña hermosa. El lugar. La atención. Todo espectacular"
Increíble Cabalgata "Una experiencia maravillosa fueron 3 horas a caballos subiendo y bajando por unos senderos maravillosos guiados por Christina que conocía muy bien el lugar y muy simpática. los caballos mansitos asique es puro disfrute con mi mama lo pasamos increíble. 100% recomendado.
"Las cabañas están ubicadas en un hermoso entorno, característico del campo patagónico. Esto permite relajarse, dedicarse a compartir y disfrutar. Además la atención de Lorenzo y Christine es realmente profesional, atenta y cariñosa. Volvemos de todas maneras!"
Excepcional L'accueil, la disponibilité et la gentillesse de Lorenso et christina. Ils sont adorables. Nous avons aussi adoré le calme et l'ambiance paisible de cette «petite maison dans la prairie»
¡Puedo recomendar pasar unos días en Turismo Vientos del Sur y disfrutar del amplio Campo y el área alrededor de Mallin Grande!